RETURN HAIR TO ITS ORIGINAL COLOUR
REPAREX AGAINST GREY HAIR
HOW DOES IT WORK?
Greying hair is a natural process of aging. As we get older hair turns grey due to a natural build-up of hydrogen peroxide in hair follicles, which causes oxidative stress which oxidizes melanin and consecutively causes greying. In order to amend this process, the accumulated oxygen from oxidized colourless melanin as well as the constantly produced one has to be taken away from the hair. That's when the two key elements of Reparex formula come into an effect. REPAREX removes Oxygen from oxidized colourless melanin using the enzyme g-reductase which binds with silver nitrate. This results in restoration of melanin's natural colour. If you are tired of looking older than you feel because of some grey hair, order this unique product against grey hair and become as young as you feel. Reparex can be found in 3 modifications adjusted specially for MEN, WOMEN and BEARD & MOUSTACHE
WHY IS REPAREX THE RIGHT CHOICE?
restores your own hair color which looks natural

easy to use

applied locally to grey hair only

hair colour is restored from the inside out, thus the whole hair is coloured evenly. Hair dye is often a compromise.

SAVES money, one bottle of Reparex lasts for up to 2 months

nobody will notice you are using it
INSTRUCTION VIDEO
Experience of our customers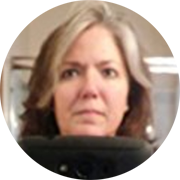 My hair looks and feels healthier
At first, I liked the gray and thought I could work with it but as it took over I realized I was looking a lot older than I wanted to and decided to give Reparex a try. I am now into my second bottle and am loving it. It is fast, easy, effective and has no odor.
~ Buckeye
Worked fine
I purchased this almost 2 weeks ago now and I'm seeing a big difference on my gray hair. It is a clear fluid at first and as soon as oxidation occurs it gets dark. Be very careful though because it can stain your skin and your clothes since it's like water, no color until after a few minutes but no worries, the stain on the skin comes off after a few wash and the stain from the clothes washes off. I followed the instructions to the tee.
~ Marina M.
Amazingly effective
I went from being substantially gray, to regaining the color I had in my twenties - with just six applications, and in less than two weeks! Yes, your hair will pick up a reddish tinge from the silver oxide, which washes out eventually. But what you end up with is the most natural-looking color, because it's you own pigment, not some phony dye.
~ Capt K.
BOOS TRADE, Ltd.
TRIEDA SNP 5
040 11
KOSICE
SLOVAKIA
 info@reparexshop.com